Leather And Lace Charlotte Sins Chris Diamond
Charlotte is usually pretty vanilla in bed, but she's decided that she wants to explore her wild side by surprising Chris with a hot outfit and kinky toys. Charlotte entices Chris into joining in on the fun, giving him a blindfolded blowjob, fucking his face, handcuffing him and more. Chris thoroughly enjoys Charlotte taking control but soon decides it's his turn to dominate her towards an intense orgasm!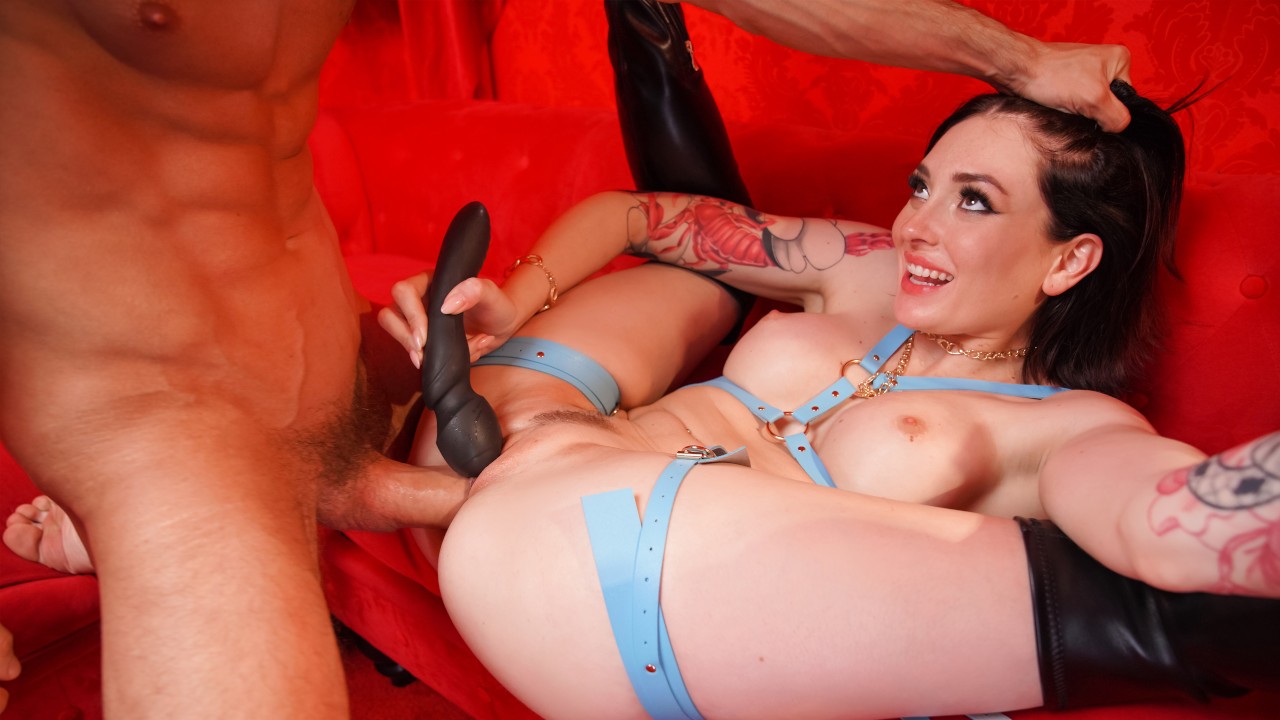 Charlotte Sins found herself feeling quite bored with her career and decided it was time to shake things up. The tall blonde had always been curious about working in the adult industry, but wasn't ready to take the plunge until now—and she's jumping in head first! Having done a handful of foursome, bondage and a threesome scene with a tgirl, the babe from Sin City has no plans on slowing down now so check her out in the scenes below!
When asked about his guilty pleasures, Spanish stud Chris Diamond gave a simple answer: "Sugar and lots of sex!" When he's not busy indulging in some sugar, spice, and everything nice, though, you can probably find him at the gym working on his fitness. It's no coincidence that Chris named himself after a precious gemstone, after all: not only is the man hung like a champion, he's also cut like a diamond! Add his sexy Spanish accent and model-caliber good looks into the mix, and it's easy to understand why ladies have been banging his door down for years. So whether a starlet loves six-pack abs, a big swingin' dick, or the kind of smile that could melt even the iciest of hearts, Chris Diamond has everything it takes to get women wet! From fresh-faced teen spinners to the bustiest MILF in the business, Chris is ready to get hard as a Diamond and do his thing, so check out his work, right here!
Date: June 16, 2023