Step Family Summer Vacation Part 2 Holly Day Scott Nails
On the second day of her stepfamily vacation, curvy Holly Day is looking for some way of making it a little bit more… exciting! Hot. Fun. Anything other than sitting in an RV watching the world pass by. What if she flashed her tits against the window at passing cars? Or seduce a hot stud like Cherie the day before to get bent over and her tight pussy filled? Well, it just so happens that officer Scott Nails has pulled over to help the group out with some engine trouble. Holly catches his eye and immediately fills his head with thoughts of frisking, groping, and fucking this lady up against the hood of his car. Go ahead, Holly, play innocent while asking to be cuffed and railed!
Gimme Gimme Gimme a GangBang Liz Jordan Mick Blue John Strong Mazee The Goat Air Thugger Dan Damage Hollywood Cash full video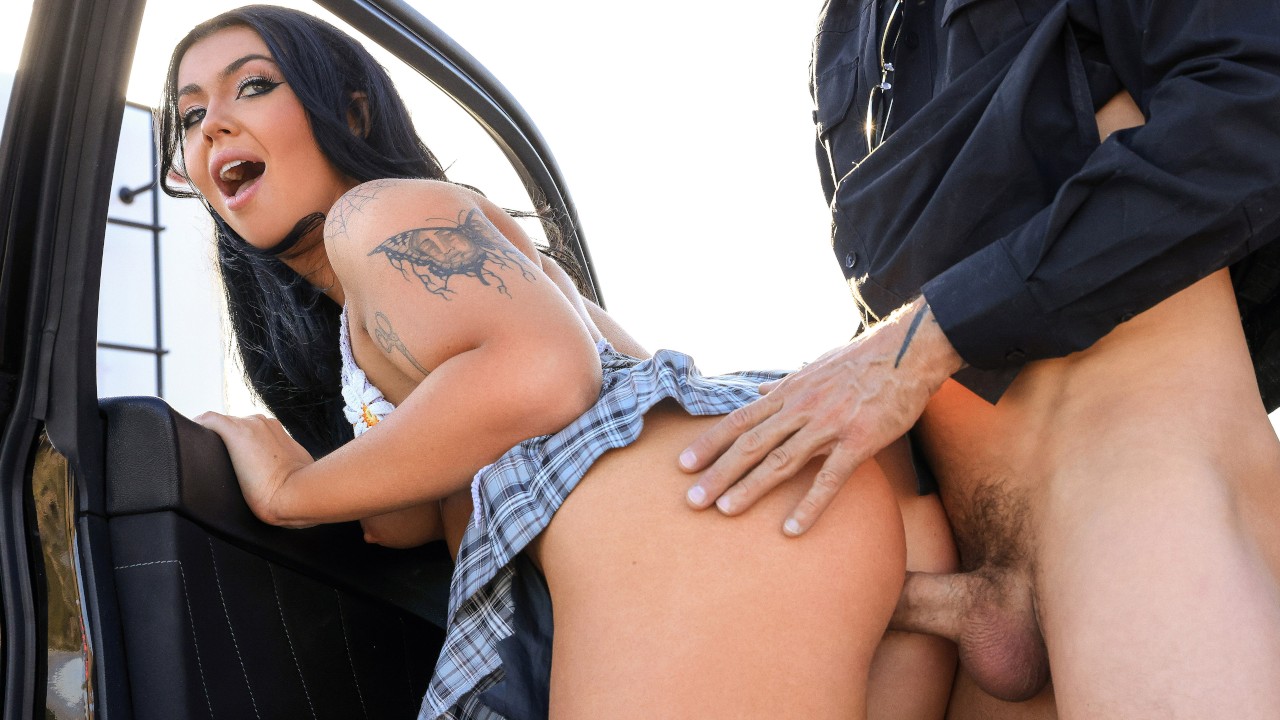 Thicc and tasty, Holly Day is a stunning babe from Melbourne, Australia, with one of the sexiest bubble butts in the biz which she loves getting spanked! The curvaceous hottie has huge natural boobs perfect for wrapping around a nice fat cock, while her luscious lips will have you fantasizing about fucking her adorable face! Holly always has her sights on the next dick, and her bubbly, outgoing personality makes her irresistible to the point where male pornstars are quite literally queuing up to bang her hungry pussy! When raven-haired Holly isn't busy sucking and fucking her way to the top of the adult industry, she enjoys winding down at home by painting, cooking, and playing guitar. Book yourself a holiday and check into the gorgeous Aussie's sizzling, red-hot scenes right here!
It's easy to see why this strapping stud calls himself Scott Nails: whether he's nailing two-by-fours on a construction site or busty broads on screen, Scott always does a bang-up job. The former owner of a construction company, this hardworking hunk is no stranger to getting his hands dirty. And there's nothing like a pair of big, rough hands to get a petite and pervy starlet going! After his company went under during the 2000 stock market crash, Scott was looking to change career paths in a big way, and knew just what he wanted to get into: the porn industry. Lucky for him, his then-girlfriend had recently invited him to do a boy-girl shoot with her, and he'd impressed the director so much that breaking into the biz was a cinch! Incredibly strong-willed with a mighty dick to match, Scott's rugged good looks, penchant for playing rough, and no-bullshit attitude have made him a favorite amongst pervy viewers and porn princesses alike. There's just something about the strong and silent type that women can't resist, and adult film fans love watching them go wild for him! So for a gifted cocksman who's truly tough as nails, treat yourself to Scott Nails' super hot sex scenes today.
Date: June 15, 2023