Swapped With A Pervy Pillow Abigaiil Morris Brandy Renee Van Wylde
Brandy Renee wants her boyfriend Van to cuddle and finger her in bed, but she has some competition for Van's attention. Curvy roomie Abigail Morris manages to steal Van away to fuck. To avoid detection, Van replaces his hand on Brandy's pussy with a pillow, but this only works for a little while before Brandy gets pissed off and uncovers the cheating happening in the next room. Luckily, everything's worked out with a hot threesome!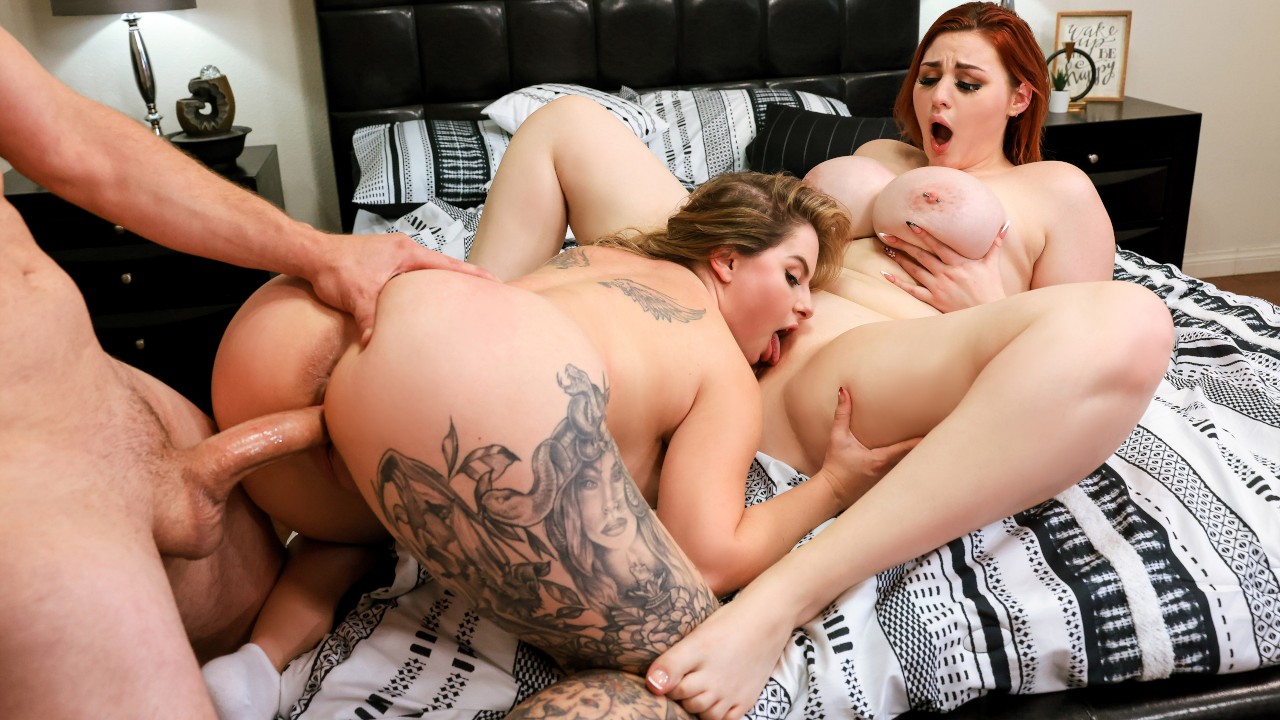 Curvaceous redhead Abigaiil Morris is an e-girl turned pornstar who just can't help showing off. When Abigaiil isn't on set or recording hot content for her fans, she can often be found shaking her ass at Vegas's hottest clubs, although when this hottie manages to get up to NYC, her favorite activity is walking around the city topless! Keep an eye on Abigaiil, because she just might get up to some naughty public pussy play, and you'll want to be the first to see it.
Social media influencer turned sinfluencer, cute-as-a-button Brandy Renee has a sweet Kentucky twang and a love of dressup that's made her one of the internet's favorite cosplay starlets. With a set of huge curves that are extra eye-popping on her petite five-foot-one-inch frame, Miss Brandy is sure to captivate you, whether she's wearing a colorful costume or her birthday suit!
Like his cinematic namesake, Van Wylde loves the ladies, and the ladies love him. It's not hard to imagine why. It could have something to do with his charm and wit, or even the way he dresses, but chances are it has a little more to do with his skills between the sheets and in front of the camera. A big dick never hurts, either! Van has been rising up the ranks one satisfied pussy at a time since he got signed back in the summer of 2012. When he's not fucking the most beautiful women in the world or chatting away with fans and fellow stars alike on social media, you can probably find him off the California coast, catching some sweet Pacific waves on his surf board.
Date: April 18, 2023